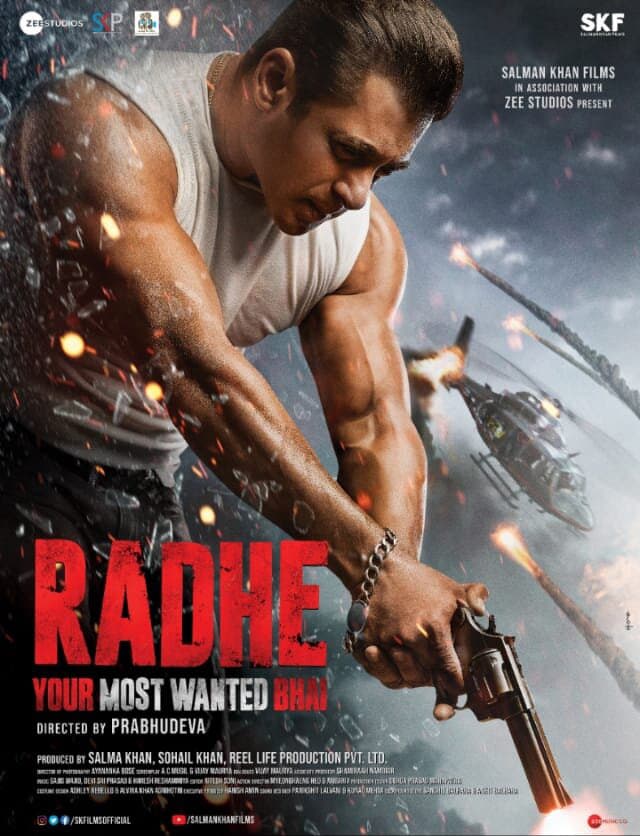 RADHE: Your Most Wanted Bhai
Salman Khan, Sohail Khan, Reel Life Production PVT LTD, Ayananka Bose, A.C Mugil and Vijay Maurya, Shamiraah Nambiar, Sajid Wajid, Devi Sri Prasad, Himesh Reshammiya, Ritesh Soni, Myednghaeng Hed, Anbariv, Durga Prasad Mahapatra, Ashely Rebello, Alvira Khan Agnihothri, Harish Amin, Parikshit Lalvani, Kunal Metha, Sanchit Balhara, Disha Patani, Randeep Hooda, Jackie Shroff,
RADHE – Your Most Wanted Bhai, is an adrenaline-pumping Action Blockbuster. The story revolves around the rampant usage of Drugs in our Society and how the Youth are getting Destroyed. The protagonist: RADHE, is a smart and tough Cop, with a kind heart and witty personality. He usually likes to do things his way, to get Justice restored in Society. How far RADHE goes to bring Justice, clean the streets from drugs to Save the Youth and to restore Peace in Society, forms the crux of the Story.